Change The Law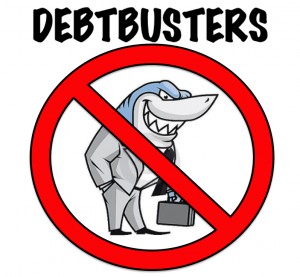 Kezia has asked the Scottish Government several parliamentary questions about the issue of pay day loans, calling for the regulation of these companies, asking whether it has considered the impact these loans can have on people and asking what steps the Government are taking to discourage people from taking out pay day loans.
The Regulation of Payday loans is reserved to Westminster and you can keep up to date with Labour and Coop MP Stella Creasy's campaign here. Debt however is devolved and part of the action Kezia is taking involves seeking to change the law  so that the Scottish Government provides more support to families in high levels of debt, struggling to get by
The Social advertising budget of the Scottish Government runs in to millions of pounds. This is the cash the Government spends warning people not to drink or to smoke etc. Kezia believed that if the Government could spend money on Health Warnings, it could spend money on Wealth warnings - warning people about the dangers of pay day loans. This idea was firmly rejected not once, but twice by the Scottish Government.
The second rejection was particularly shocking as the Government Minister responsible described payday loans as 'legal, fair and transparent' in this letter.
This spurred Kezia to take further action, and in recent weeks she's been working with Mike Dailly, a Principal Solicitor at the Govan Law Centre in Glasgow. Mike has a very proud record of protecting consumers from financial exploitation and has led the charge against unfair bank charges and Payment Protection Insurance amongst many other high profile campaigns.
Mike has developed a proposal for a scheme the Scottish Government could introduce to help people with huge debts caused by payday loans. The basic jist of this scheme would see the government buy people out of their debt and provide a debt repayment option set against a much fairer interest rate of just 8%. It's a fast track version of the Debt Arrangement Scheme that already exists and Kezia will be promoting this plan in Parliament with the hope of incorporating it into the Government's own Bankruptcy Bill.
A discussion paper for this proposal is below and it's followed by a  list of current consultees. If you'd like to be involved in this aspect of her Parliamentary work, get in touch.
* * * UPDATE * * *
This proposal was discussed in the Scottish Parliament on the 23d of October at an extremely well attended meeting. You can read more about that event here and Mike Dailly also has an account of it here. A full note of that meeting, including action points will be made available here by the end of October.
Mike Dailly Mini DAS

Current Consultees Include:
Citizens Advice Scotland
Cooperative Party
Poverty Alliance
Child Poverty Action Group
Govan Law Centre
The Law Society of Scotland
Money Advice Scotland
Scotwest Credit Union
SCVO
Consumer Focus Scotland
The Scottish Trades Union Congress
Church and Society Council
Craigmillar Credit Union
East Lothian Capital Credit Union
Carrington Dean