Vacancy: Parliamentary and Policy Researcher - Kezia Dugdale MSP & Iain Gray MSP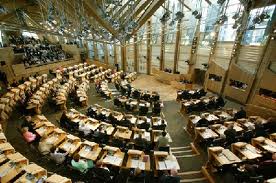 Wednesday, August 26th, 2015 @ 4:10PM
Parliamentary and Policy Researcher - Kezia Dugdale MSP & Iain Gray MSP
Full time
Permanent Contract.
Salary: £25,000
The busy parliamentary offices of Kezia Dugdale and Iain Gray are seeking an effective and enthusiastic person for the position of Parliamentary Researcher.
The successful candidate will should have around 2 years relevant experience and a strong understanding of Scottish politics. S/he will demonstrate strong communication and research skills to provide support for Parliamentary duties as well as be able to work with colleagues on constituents' casework and campaigns work.
Based in the Scottish Parliament (with occasional travel to East Lothian) applicants should be well-organised, have excellent interpersonal skills and will be able to demonstrate the general office administration, diary and IT skills essential for the day to day running of an MSP's office.
Job Specification
Main Duties and Responsibilities:
Support the Member's parliamentary work, including drafting letters, speeches and parliamentary questions etc as required.
To undertake research and produce reports/briefings as required by the elected Member
To respond to general enquiries from a range of stakeholders, referring to further information or provision of advice as appropriate.
To maintain accurate filing systems and central information resources.
To manage invitations and daily correspondence.
To undertake relevant activities required by the Member.
Person Specification
Excellent written and oral communication skills.
Excellent problem solving and organisational skills.
Around least two years' experience of working in a relevant field/ organisation
Experience of working in Parliament and understanding of parliamentary structures (desirable)
Ability to use initiative and take a lead, as well as work unsupervised and as part of a team in a busy office.
Strong understanding of Scottish politics
Competent in the use of IT and willingness to learn how to use new packages.
Experience of dealing with casework - desirable
Experience of press and media work - desirable.
Experience of campaign organisation - desirable.
How to Apply:
Applicants should send a CV and covering letter detailing how they meet the person and job specifications to Iain Gray MSP at the Scottish Parliament, EH99 1SP or by email to

[email protected]
Closing Date for Applications: 5pm, Friday 18th September 2015
Interview Date: Monday 28th September 2015
Posted by keziadugdale
Categories: Uncategorized