Island Sports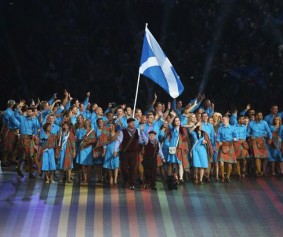 Monday, June 29th, 2015 @ 11:28AM
This week sees thousands of athletes from across the globe — from Scandinavia to the Mediterranean, the North Atlantic to the Caribbean and all across the British Isles — come together to compete in the Island Games in Jersey. Teams from the Western Isles and Shetland and Orkney are competing in many of the sports, and I wish them good luck for the week.
It's a fantastic event that allows islander athletes to compete at international level whilst representing their own community and raising the profile of even the smallest island. One of the best things about the Games is the opportunity it gives to young islanders to begin their journey towards sporting excellence, infact this is where a young Mark Cavendish began his career!
We should always do whatever we can to ensure that young people reach their full potential. The Island Games provides a great opportunity, but it's important to that we nurture that talent and give athletes the chance they need to develop further.  SportScotland do a great job at developing sport at a local level but it is difficult when on an island to take that talent to the next level. The cost of travelling to compete is significant, and is not sustainable in the long term for everyone. Young athletes from the Northern Isles and the Western Isles should not be disadvantaged through cost and distance and I think there should be financial help in ensuring that they are able to progress to next level and represent Scotland. Here's an idea for the Scottish Government – why not work with Transport Scotland to build subsidised travel for sportspeople into the next contracts for ferry travel to the Western and Northern Isles?
Posted by keziadugdale
Categories: Latest News