Legal Highs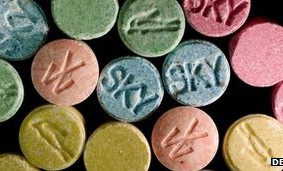 Thursday, February 26th, 2015 @ 3:06PM
The term 'legal highs' has been a media buzzword over the past year, with campaigns and articled dedicated to the new phenomenon. But we must ensure more action is being taken to inform those who might want to use legal highs.
I have talked in the chamber about my concerns over legal highs, talked to local people about their concerns, and last year I wrote to the then Minister for Community Safety and Legal Affairs, Roseanna Cunningham expressing my interest in testing services.
The term 'legal highs' is quite misleading, as it implies these substances are safe and legal when they are not, so they are often referred to as New Psychoactive Substances. But I am comfortable with the term "legal high", because that is what the people on the streets, in nightclubs and at home—wherever they use legal highs—call them, so in order to reach out to users, we must speak the same language.
Legal highs are substances, which cause similar effects to illegal drugs such as cocaine and ecstasy, but their chemical structure is different enough from illegal drugs so that they are not classified as illegal substances under the UK Misuse of Drugs Act 1971.
There are a number of problems arising from the use of legal highs. Many of the campaigns focus on how readily available they are on our high streets and shopping centres.
It is very hard to control the types of retail premises that open up on our high streets and what planning and licensing powers we have to allow us to curtail the types of shops that we do not like. Often legal highs are sold in newsagents and tobacconists, and therefore is hard to regulate or even keep track of.
However, evidence from the Scottish Drugs Forum suggests that the vast majority of legal highs are bought online, which leads to more frequent use and also encourages bulk purchasing and dealing.
The good news is that we are not powerless in this, there are measures we can take to help those taking or tempted by legal highs.
We can use technology to target those who have looked at legal high websites on social media - showing them adverts that warn them against using legal highs, or which at least give them the information that they need to take the drugs safely.
And we should be looking at testing services. Crew 2000 in Edinburgh offered a service where people using drugs could hand a pill in to the store, they would pass it to the Scottish Police Services Authority, and it would be tested. A poster would then be put in Crew's window to warn people about the drug and let them know what they were taking. That was public health messaging in practice. Sadly due to cuts in the Scottish Police Authority this practice does not happen anymore.
But we know that that model worked, and there is scope to bring it back, or perhaps universities could set up social enterprises working with local drugs awareness groups to allow testing.
There are many avenues to be explored, but one thing is for sure, we cannot ignore the rise of legal highs which are endangering so many - especially our young.
Posted by keziadugdale
Categories: Key Issues Section