Fund a Cure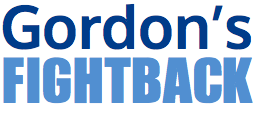 Wednesday, July 23rd, 2014 @ 10:18AM
I am supporting the campaign to fund a cure for Motor Neurone Disease as part of Gordon's FIGHTBACK.
Gordon has been diagnosed with Motor Neurone Disease at the age of 29. Motor Neurone Disease (or MND) is a rare, progressive and debilitating disease that attacks the brain and spinal cord. It leads to weakness and muscle wasting and affects how you walk, talk, eat and breathe. There is no cure.
Since his diagnosis, which he bravely talks about in this moving article, Gordon has launched a five-point fightback plan to fund a cure and fight for better care for people with MND.
Gordon's Fightback is calling for five things the Scottish and UK Government's could do right now to help fund a cure and improve the care provided to MND patients:
1) Double MND Research Funding
2) Fast-track Benefits
3) Outlaw Care Charges
4) Pay MND Nurses from the Public Purse
5) Double the number of MND Nurses.
As well as campaigning, Gordon has also been fundraising for MND Scotland. His beautifully honest article in the Scotland on Sunday raised tens of thousands of pounds in a single weekend.
For Gordon, it'll be too late, but we must find a cure for the next generation. With your help you can help him turn a negative into a positive. Please dig deep and donate what you can today: https://www.justgiving.com/gordonaikman/
For more information, please visit Gordon's campaign website, and find out how you can take action.
Posted by keziadugdale
Categories: Uncategorized