Soft-opt out organ donation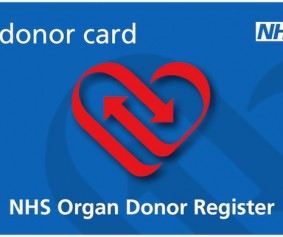 Tuesday, May 13th, 2014 @ 3:10PM
I have supported the idea of Soft-opt out organ donation for some time now. Anne McTaggart, MSP for the Glasgow Region is currently going through the motions of creating a member's bill on the subject of the Soft-opt out method. This is something I feel to be crucial in increasing the number of organ donations across Scotland as a whole. Currently, we experience great discrepancies between those who agree with organ donation (roughly 90%) and those registered as organ donors (39.7%).
The Soft-opt out system means that all eligible individual's consent will be presumed unless they make their wishes clear, and opt out.
Under the Soft-opt out system, there is a large involvement of the deceased's family at the point of retrieval. For example, families can object to donation if they believe that the deceased objected to donation, but did not get round to opting-out for some reason.
Support for the Soft-opt out option in Scotland is believed to be at 70%. The system is also favoured and supported by British Heart Foundation Scotland, British Medical Association Scotland, the Royal College of Surgeons, Cystic Fibrosis Trust, Scottish kidney Federation, National Kidney Federation, Kidney Research UK.
Figures from across the country show just how pressing the issue of organ donation really is. Across the United Kingdom, 3 people a day die whilst on the organ transplant list. For Scotland alone, in 2013/14 38 people died whilst waiting for a transplant.
Soft-opt out organ donation would decrease the numbers of deaths in Scotland massively. International data shows that an opt-out system is associated with higher donation rates, and several studies suggest that it would increase the numbers of organs available for transplantation by up to 30% in the UK.  In Belgium, the rate of organ donation increased from 19 to 41 per million population (pmp) only three years after the introduction of opt-out legislation. Croatia has one of the highest rates of donation in the Europe, where a soft opt-out system has operated since 1988.
It is important to note that Scotland would not be entering an unknown policy arena regarding organ donation. Countries that operate "presumed consent" models include:
Spain; Austria; Sweden; France; Chile; Belgium; Chile; Brazil; Israel; Norway; Croatia.
Studies show that a large majority of people would be willing to donate but only 29% of the population are on the NHS Organ Donor Register or carry a donor card. Whilst this level of apathy exists despite people's good intentions, people will continue to die waiting for donor organs.
A change is needed in order to see a difference in the poor number of organ donors in Scotland and across the UK. With Wales leading the way on Soft-opt out and planning to introduce the method in 2015, the time has never been better for an overhaul of the system.
And of course, If you'd like to join the organ donor register today – call 0845 60 60 400.
Posted by keziadugdale
Categories: Uncategorized