Message of support to EIS members striking on Thursday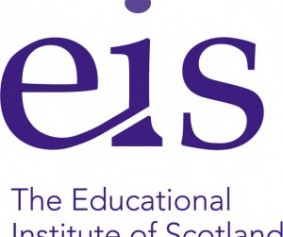 Tuesday, February 4th, 2014 @ 3:46PM
On behalf of the Scottish Labour education team can I extend our best wishes, support and solidarity with your strike action today.
Scottish Labour have long argued that further education is under-valued and under-funded - a point recently evidenced by Scottish Funding Council statistics which demonstrate a huge reduction in the number of part time students, women and adult learners studying in our colleges.
Indeed, whilst the SNP celebrated a 1% rise in student numbers at universities, the Scottish funding council statistics revealed a 37% reduction in college places.
The EIS will know better than anyone that the cuts the college sector have endured has already led to at least 1300 redundancies, and I know that there is serious concern in the workforce regarding what happens when the "no compulsory redundancy" guarantee ends.
I understand that relations with the college management are very tense but I would urge you to consider where the responsibility for these problems lie. It is Cabinet Secretary Mike Russell who has bulldozed through the regionalisation agenda ignoring the concerns of lecturers, support staff and their trade unions. It strikes us that these pressures are leaving the college management with little choice but to pursue the agenda they have.
Regionalisation is here to stay but that does not mean that EIS members have to endure an attack on their terms and conditions. The moves to lift the cap on teaching hours is particularly worrying. I know how hard lecturers have to work around classroom hours to prepare lessons and undertake marking. There is no doubt that this measure will materially and negatively impact on the quality of teaching and learning at the college. This is unacceptable and I will seek to raise this issue directly with Scottish Government Ministers.
Labour wants to see the college sector on a firm financial footing, with secure jobs for lecturers and opportunities for all to learn. We would seek to discourage the use of short and temporary contracts and promote longer term workforce planning so that lecturers aren't left with uncertain futures between terms.
We would also provide more opportunities for college staff to invest in their own skill sets either through more opportunities to undertake TQFE or wider continued professional development opportunities.
We look forward to working closely with you in the months and years ahead.
Kind regards,
Kezia Dugdale, on behalf of Labour s Education team
Posted by keziadugdale
Categories: Key Issues Section