STEM and Gender Quotas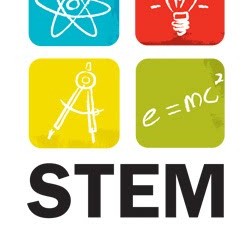 Thursday, October 10th, 2013 @ 10:21AM
Following the debate on the Wood Commission Interim Report, my colleague Jenny Marra MSP and I wrote to the Cabinet Secretary for Education on the issue of STEM subjects (Science, Techology, Engineering and Mathematics) and whether the Government would implement a gender quota.
As both Jenny and I mentioned during the debate, we were both particularly interested in the report's recommendations around STEM subjects. Labour has long argued for the skills needs of the economy to be inherent within the youth employment strategy and this is one area where the case for developing future skills in order to fill future job opportunities is compelling.
One of the statistics covered in the debate was the fact that the number of FE Awards in stem subjects has fallen from broadly 43,000 in 2008/9 to 30,000 in 2011/12.
What we didn't cover in that debate was the fact that in 2008, 33% of them were undertaken by women and that has now fallen to 25% for 11/12.
That theme extends to the Modern Apprenticeship Programme. Although the number of women undertaking MAs has increased in recent years, this can be attributed to a large increase in the number of Admin, Retail and Hospitality Modern Apprenticeships. The number of women undertaking MAs in STEM subjects is paltry. Take for example engineering. In 2008, the number of Women undertaking engineering MAs s was 2.1%. It is now just 2.6%.
This disparity is also clear in financial terms. For example, the spend per person on a health and social care framework was £1261 in 2011/12. The spend person for engineering is 5 times that at £6,282.
The Wood Commission report recommends that a number of Modern Apprenticeships should be ring-fenced for STEM subjects, and that is why we wrote to Mike Russell to ask that the Government commit to ensuring that half of these opportunities are filled by women.
We believe it is clear that only positive action of this nature will succeed in tackling the clear and entrenched gender segregation at the heart of STEM subjects.
Posted by keziadugdale
Categories: Uncategorized