Exam Results Should Make Scotland Proud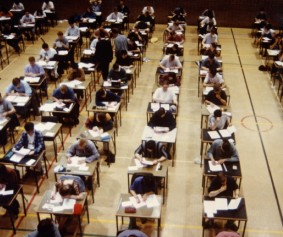 Wednesday, August 7th, 2013 @ 9:31AM
Commenting on the record pass rate in exams today, Scottish Labour's Shadow Cabinet Secretary for Education, Kezia Dugdale MSP, said:
"We all remember the feeling that our young people will be experiencing today: the nervousness of opening the envelope and finding out if all the hard work has paid off with the grades we expected.
"The increase in pass rates is a testament to the hard work of pupils, the excellent teaching they've received and the support of families. These results should make Scotland proud of our young people today.
 "It is always easy for commentators to criticise exam success. But the pupils, teachers and families all know the effort and months of work that have gone into getting these results.
"So for those who have achieved the grades they hoped for – congratulations. For those who didn't get what they had hoped for, there are plenty of options for you. Speak to your school and to the results helpline and you'll get the best advice. But whatever the results may be, congratulations and I hope that you celebrate your successes."
Posted by keziadugdale
Categories: Education