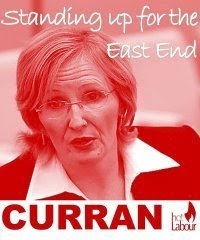 Facebook is revolutionising they way people participate in politics and political campaigns. It brings like minded people together and is a free and easy way of organising and mobilising for a political cause.
One of the four original creators of Facebook, Chris Hughes, joined Barack Obama's campaign team back in January 2007, establishing the My.barackobama.com system which is like facebook in a lot ways. The Scotland on Sunday reported today that one particular group of 23,000 people on my.barackobama.com caused a few red faces in the Obama camp because of their unfettered demands that Obama stop shifting towards the centre for electoral advantage over the principles that brought them all together in the first place. It appears that nothing can stand in the way of a 23,000 internet geeks calling for change.
UK parties are slowly catching up with the potential of the internet as an organising tool. The SNP use "Activate" fourms and Labour uses "MpURL", (pronounced "mm-pearl,") but neither are quite as interactive and far-reaching as facebook itself.
When I logged into Facebook this morning, around 20 of my friends had all changed their facebook profiles to this picture of Margaret Curran. It's a lovely act of solidarity but the fact is we all know each other and what's more, none of us live in Glasgow East. Nice as it is, it all gets a bit much after a while - I had over 100 friends that looked like Ken Livingstone a few months back!
You can also join 'groups' on Facebook, demonstrating your allegiance to a particular cause. I was a member of Plane Stupid for a while, which was a group opposed to the extension of Heathrow. Not long after I left the group, there was a story on the BBC news website that all members had been put on a suspicious passenger list at UK airports - earmarked as potential trouble makers! I'm a member of 76 different groups as far ranging as "Against Gay Marriage? Then Don't Get One and Shut the [email protected]!# Up" to "A line has been crossed when Space Raiders are no longer 10p.".
I'm also a member of Margaret Curran for Glasgow East which is an open group that anyone can join - it had around 370 members at the last count. The SNP have a group called Turn Glasgow East Yellow. It has around 170 members but I can't tell you anymore about it because it's a secret group - probably because of all the offensive references to "London Labour."
If groups aren't enough to quench your appetite, you can also become "a fan" of a particular politician. Alex Salmond has around 315 fans at the moment - needless to say I'm not one of them! Being a supporter of Alex Salmond gives you access to a special account of what he's been up to recently, which according to his mini-feed isn't very much!:

You can also be a fan of Nicola Sturgeon - and perhaps you should because she's only got 8 friends at the moment. Really unfair actually - she's much nicer.